LOLC's primary contribution to the SDGs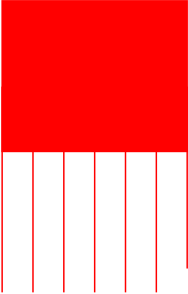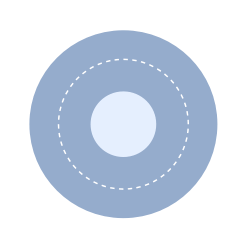 Nurturing Growth Shaping the Future
​

No poverty

The LOLC Group sets its strategies in line with the goal of extending credit for income generation purposes to lower-income populations. By providing group loans, administering credit in rural areas, and administering FinTech-based credit, the Group targets a greater outreach to relatively poorer borrowers.

No hunger

LOLC firmly believes that access to credit, savings products, and micro-insurance can improve rural livelihoods. LOLC Group companies in territories like Sri Lanka have been the largest financier of agriculture equipment. By lending to poor households, LOLC has influenced the reduction of hunger levels in those communities.

Quality education

The LOLC Group's subsidiaries offer lending for educational purposes to directly contribute toward the goal of quality education. Financial literacy training and technical assistance for business development are seen as meeting this goal. Further, the savings products of LOLC enable increased spending on education, which raises awareness of the importance of savings (i.e. financial literacy training).

Gender equality

LOLC's model prioritizes empowering women, who are identified as the most effective route to alleviate poverty and enhance social standards. The Group also sets itself apart with its emphasis on fostering business fundamentals for the borrower to promote inclusive financing.

Clean water and sanitization

The LOLC Group emphasizes lending for projects related to providing safe and affordable drinking water, building infrastructure and sanitation facilities, protecting and restoring water-related ecosystems such as forests, mountains, wetlands, and rivers, and promoting people's hygiene.

Renewable energy

LOLC believes that expanding infrastructure and upgrading technology to provide clean and more efficient energy will encourage growth and help the environment. For example, as the largest sugarcane producer in Sri Lanka, Gal Oya Plantation generates renewable energy at its 2 MW power plant, which supplies the entire factory's energy requirement. Moreover, Sunbird Bioenergy has the largest renewable energy power plant in Sierra Leone, which produces about 32 MW of renewable energy from waste as a by-product of the ethanol production process.

Good jobs and economic growth

LOLC's approach is different from conventional microfinance, where the Group focuses on elevating its micro clientele to an individual client/SME client in a few loan cycles, helping them to engage with more economic activities. LOLC's inclusive financing approach promotes assists clients in fundamentals of business such as environmentally friendly conduct, bookkeeping, and inculcating a savings culture.

Innovation and infrastructure

LOLC believes in using Automation and FinTech as Key tools for extending its customer reach and thus look forwards to continue investing in R&D. All the subsidiaries currently utilize some tech-driven product in their operations. LOLC's lending portfolios also comprise sizable exposures to infrastructure loans.

Reduced inequalities

LOLC continuously strengthens the processes with global best practices to prioritize the well-being of all customers. The Group's concentrated effort to uplift and empower entrepreneurs at the bottom of the pyramid directly addresses the fundamental demographic concern of a lack of financing for the households falling into the 'low-income' bracket in the Asian and African regions.