Manufacturing & Trading
Brown & Company plays a pivotal role in the industrial and automotive value chain. LOLC's acquisition of Brown & Company PLC cemented its credentials in the manufacturing and trading of world renowned brands. This includes battery, generators, human and veterinary pharmaceuticals, machinery and hardware, home and office solutions, boiler and marine services, heavy machinery, and its own radiator manufacturing plant.
24

Agriculture & Heavy Machinery

9

Battery & Automotive

10

Pharmaceuticals

8

Marine services

13

Home & Office solutions
Browns Group
Established in 1875, the Browns Group has built a strong heritage of trust over one-and-a-half centuries together with global business partners. The legacy of Browns is tightly interwoven with the fortunes of the modern Sri Lankan economy, powering many sectors and industries. Browns Group was an early catalyst in the plantation sector, which put Sri Lanka on the map of the global economy. As the plantation economy thrived, Browns Group expanded its business activities into engineering, transport, logistics, and commerce. Browns is the most trusted, reliable, and preferred partner of many leading global brands in heavy machinery and haulage solutions, agricultural machinery, farm and animal nutrition, power generation and storage, and many other sectors. Browns energize these sectors in partnership with leading global brands and world-class, state-of-the-art products. The Group, at every stage of its history, has provided an impetus to the local economy. Browns envisions being a diversified conglomerate excelling through the sunrise and sunshine industries with a global presence and cutting-edge technology. Today, the Browns Group is a part of LOLC Holdings PLC, a globally diversified conglomerate.
Associated Battery Manufacturers (Cey) Limited
Associated Battery Manufacturers, incorporated in 1960, manufactures the widest range of Lead Acid Batteries from 25Ah to 200Ah capacity under the brand names Exide, Lucas, and Dagenite. It also produces deep cycle batteries for solar and trawler boat applications. The entity is the largest automotive battery manufacturer in Sri Lanka.
Browns Pharma (Private) Limited
Established in 1990, the Veterinary Pharmaceutical Division of Browns offers total solutions to foster animal health in partnership with leading global veterinary brands. It is the market leader in the biological product segment in Sri Lanka, working with a range of pet care suppliers and pharmaceutical suppliers.
Woodlays
Woodlays is engaged in manufacturing and supplying of treated wooden pallets, timber preservation, kiln drying of timber and wooden flooring. The entity caters to the hotel sector through wooden flooring and preserved timber segments while the wooden pallets are supplied to conglomerates to use in logistics.
Browns Thermal Engineering (Pvt) Limited
Browns Thermal Engineering (Pvt) Ltd is a large-scale manufacturer of heat exchanges. The entity manufactures coolants and radiators for auto and industrial production under the brand name, RADCO. The company also supplies plastic components to the domestic battery industry.
Leapstitch Apparel (Private) Limited
Leapstitch Apparel was formed in 2022 to manufacture apparel in highly automated factories. The automation results in greater consistency of quality as well as improved efficiency. . The company currently caters to large-scale brands.
Manufacturing & Trading Insights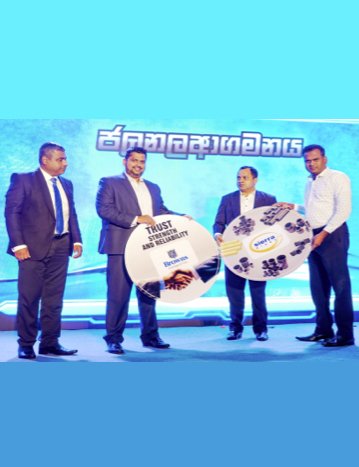 Browns General Trading Partners With Sierra
Browns General Trading Division (GTD) the leader in internationally renowned building material solutions in Sri Lanka, recently partnered with Sierra Industries, a key figure in general engineering construction to retail uPVC fittings, pipes and conduits locally. The partnership was consolidated at an event that was held recently at Park Premier, Excel World.

The unveiling took place with the presence of senior officials of both GTD and Sierra, along with Browns' valued distributors, dealers and partner institutions. The central focus of the event was to introduce the new product portfolio to GTD's stakeholders, brief them on its innovative features and how in turn it will benefit their businesses.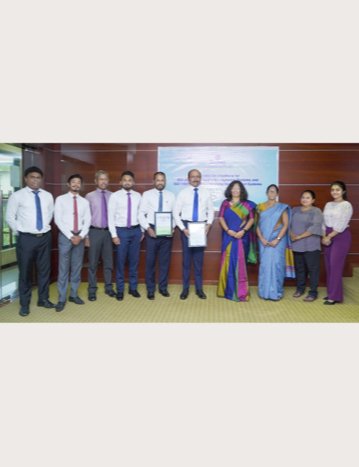 Browns Pharmaceuticals Division Awarded ISO 9001: 2015 And ISO 14001:2015 Certifications
As a pioneer in the Veterinary Pharmaceuticals industry in Sri Lanka and in keeping with consistent and key strategies to evolve, Browns Pharmaceuticals Division was recently awarded the ISO 9001:2015 (Quality Management Systems) and ISO 14001:2015 (Environmental Management Systems) certifications.

A division of Brown and Company PLC and backed by a 147 year old heritage of trust, Browns Pharmaceuticals commenced its operations in 1990 to offer all-inclusive solutions to advance animal health in Sri Lanka. As the industry leader for biological products in the country, its four main market segments include aquaculture, companion animals, poultry and dairy. In partnership with leading international veterinary brands, Browns Pharmaceuticals successfully satisfies the need for high-quality animal health and nutrition solutions for farm and companion animals. In addition to offering a range of value-added services to customers, the division is backed by an extensive island-wide distribution network.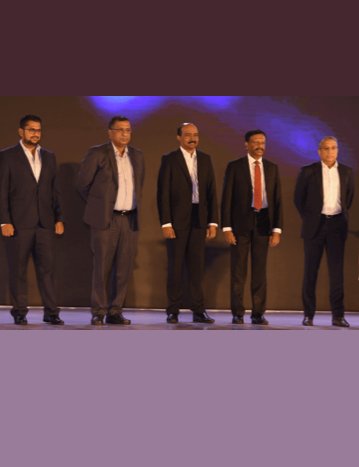 BROWNS INTRODUCES EXIDE MATRIX – THE BATTERY THAT POWERS THE FUTURE
Exide unveils its latest revolutionary battery range 'Exide Matrix', exclusively designed for cars and SUVs. Exide Matrix boasts technological superiority and represents a paradigm shift in the Sri Lankan automotive battery industry. Exide Matrix is a groundbreaking technological collaboration among Furukawa-Japan, East Penn-USA and Moura-Brazil, which enables the battery to be upgraded with all latest and cutting-edge technologies such as Punched Grid, Roche and EFB (Enhanced Flooded Battery). A forward-thinking enterprise, Browns joined hands with Associated Battery Manufacturers Ceylon Limited (ABM) to launch Exide Matrix. Together with Exide Industries who has mastered the art of thriving amidst challenging environments, evolving customer demands and dynamic competitive landscapes, Browns and ABM introduced the new Exide Matrix battery range to Sri Lanka. Battery technology is the cornerstone of energy transition and Browns firmly believes that better automotive batteries could revolutionise the automotive world. The ceremonial product launch — a one-of-a-kind immersive experience — was recently held at Shangri-La Colombo, in line with strict health and safety guidelines. The ceremony was graced by the presence of Ishara Nanayakkara, Deputy Chairman, LOLC Holdings PLC; Kapila Jayawardena, Group Managing Director/Chief Executive Officer, LOLC Holdings PLC; General Daya Rathnayaka, Secretary to the Ministry of Industries and other distinguished guests. The event was organised by Browns Batteries together with ABM to unveil the product line to their business partners and other stakeholders.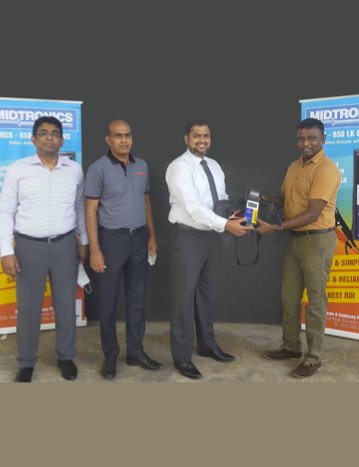 BROWNS EQUIPS DEALER NETWORK WITH CUSTOM-MADE MIDTRONICS BATTERY TESTERS
Browns Batteries—a core strategic business unit of the prestigious Browns Group—has initiated a special programme to distribute Midtronics battery testers amongst its islandwide dealer network in a bid to streamline the battery testing and battery stock management process. A renowned American brand, Midtronics has been in the business of developing advanced battery management solutions since 1984.