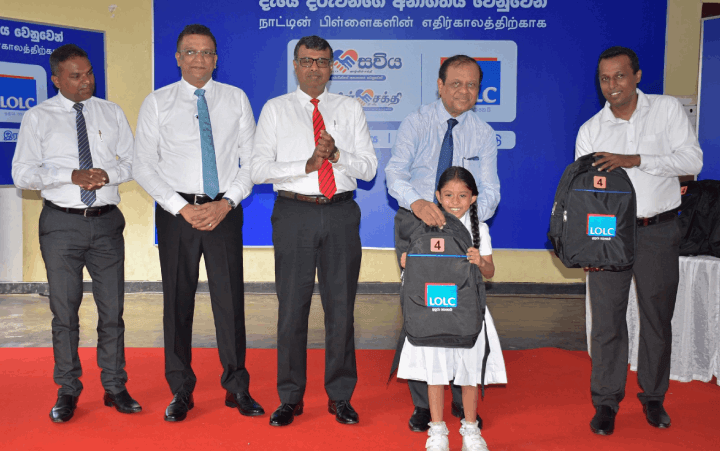 LOLC Holdings PLC has once again emerged as a beacon of corporate success, securing its
place among Sri Lanka's Most Admired Companies for the third consecutive year. This
prestigious accolade solidifies LOLC's position as a stalwart in the business landscape, driven
by resilience, consistency, and remarkable growth.
In an era marked by unprecedented challenges, LOLC Holdings PLC continues to demonstrate
its steady rise, securing a spot among the nation's most admired companies. The company's
dedication to excellence and holistic growth continues to inspire and ignite admiration across
sectors, outdoing the ordinary and defining a new paradigm of corporate success.
The Award Ceremony was held on the 18th of August 2023, at Courtyard by Marriott in
Colombo. Mr. Kapila Jayawardena, the Group Managing Director/ CEO of LOLC Holdings PLC,
together with Mrs. Sunjeewani Kotakadeniya, the Chief Financial Officer of the company
graciously accepted the distinguished honour from Mr. Saman Ekanayake, Secretary to the
President, who was accompanied by the presence of Mr. Katsuki Kotaro, Deputy Head of
Japan in Sri Lanka.
The award evaluation process, undertaken by a distinguished panel of judges, adheres to
globally accepted criteria, ensuring a fair and comprehensive assessment of each contender's
merits. The accolade recognizes not only financial prowess but also the value that companies
like LOLC create for their stakeholders, encompassing shareholders, customers, employees,
and the larger community. The acknowledgment further underscores LOLC's deep-rooted
commitment to holistic growth and its role as a catalyst for positive change.