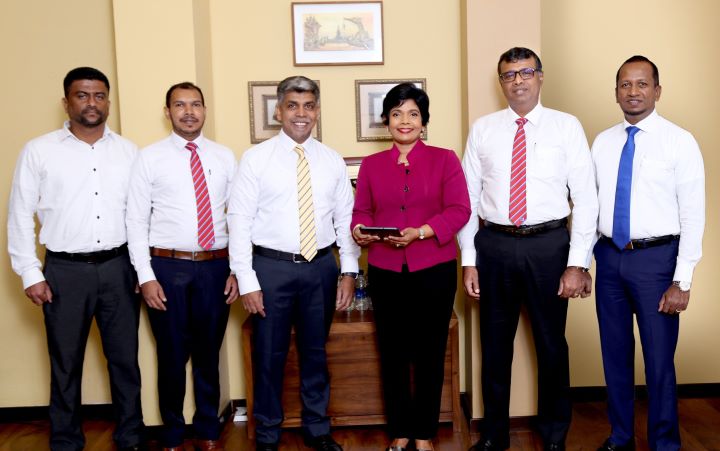 LOLC Life and General Insurance, two of Sri Lanka's leading insurance solutions providers, are excited to announce the launch of their ground-breaking digital solution, 'LOLC Insurance OneClick', empowering all Sri Lankans and their loved ones. This innovative digital platform represents a significant advancement in LOLC Insurance's commitment to delivering a seamless and enhanced customer experience.
LOLC Insurance 'OneClick' has been built on a state-of-the-art IT infrastructure hosted on the AWS cloud, utilizing a server-less micro services architecture. This implementation ensures enhanced system stability, performance, scalability, and security, providing a seamless experience for customers while offering cost benefits to the company through optimized resource utilization.
LOLC Insurance 'OneClick' offers a range of key features. The comprehensive information platform provides customers with access to detailed policy and customer information, ensuring a comprehensive view of their insurance coverage and status. The payment platform enables secure online premium payments through an integrated gateway, facilitating quick and hassle-free transactions. Through the service platform, customers can effortlessly submit financial and non-financial service requests, such as policy updates and claim submissions. The claim intimation platform streamlines the process for customers to initiate claims for hospitalization or outpatient treatment, ensuring prompt assistance during critical times. The communication platform prioritizes seamless customer communication via SMS, email, and push notifications, delivering real-time updates and reminders. Additionally, the self-registration platform allows both existing customers and non-customers to easily register, unlocking access to personalized insurance services and benefits.
Commenting at the initial launch of the solution to life insurance customers, Mrs. Nadika Opatha, Director/Chief Executive Officer of LOLC Life Assurance, stated, "This ambitious digital transformation initiative demonstrates LOLC Insurance's commitment to harnessing cutting-edge technology to revolutionize the insurance industry. LOLC Insurance 'OneClick' is designed to empower LOLC Insurance customers by providing them with convenience and user-friendly access to a wide range of services and information. LOLC Insurance acknowledges the collaborative efforts and dedication of various teams involved in making 'OneClick' a reality."
The digital experience of 'LOLC Insurance OneClick', offering customer convenience at their fingertips, will be available for both the company's valued customers and non-customers through the web at oneclick.lolcinsurance.com and mobile apps on Android and iOS platforms. A unique feature is that the platform is available in all three languages, ensuring all Sri Lankans have unhindered access.